Source: http://www.philly.com/inquirer/magazine/20100520_Nancy_Glass__Ray_Murray_crank_out_reality_shows.html#axzz0pLf56IcT


Ray Murray & Nancy Glass
KYW-TV
1984

May. 20, 2010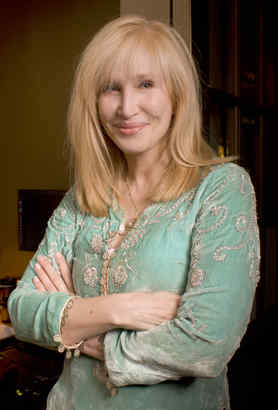 Nancy Glass and Ray Murray, the tent-poles of Philadelphia's thriving reality-show production industry, are competitors. But many people in this region will always remember them as partners, breezy coanchors of KYW's Evening Magazine in the '80s.

That was fluff. Now they're rooted in reality.

"Over time, we've done more than 1,000 hours of programming," says Glass, 54, at her bustling facility in Bala Cynwyd, where she employs 60 people.

"Right now we have eight titles either on the air or in production," she says. "Two shows on A&E, one on TLC, two on DIY, one on HG, one for Nat Geo Wild, and one on Animal Planet. And we're about to make an announcement on a show for Oxygen."

Nancy Glass Productions has concentrated on home improvement premises such as Save My Bath and Rip & Renew. But everything is fair game, including Extreme Poodles, about outlandish grooming competitions, and the self-explanatory My Dog Ate What?

Basing the business locally presents no logistical problems.

"The only negative," she says, "is when you go out to L.A. and New York and they say, 'Philadelphia? What time zone is that?' "

Ray Murray and his partners in Banyan Productions started in 1992, shifting to reality after early success in crafting infomercials.

The company enjoyed extensive runs with Home Matters on Discovery and Trading Spaces on TLC. It currently has eight shows in various stages of production at its facility in King of Prussia with its staff of 19.

A few years ago, putting together a show was easier.

"When we were doing A Wedding Story [on TLC] we would go two days before the ceremony, interview the couple, follow the rehearsal dinner, watch them get married, see a little of the reception, and we were done," he says.

"That's not enough anymore. The biggest change is producer manipulation of reality. Today you would have to introduce elements and situations into the production that would guarantee a certain amount of conflict or drama or excitement. I'm not saying that's bad, but it's different."

Pitching a show is more complicated now, too. You need to have your concept already cast.

"Today, it's all about the characters," Murray, 55, says. "You can say, 'I'm going to go out and do a show about cakes,' but if you don't have the right character to build it around, it's not going to work.

"You can go into a lot of rooms right now and pitch a show and everybody will look at you and say, 'Who is my Snooki?' "
---
Contact staff writer David Hiltbrand at 215-854-4552 or
dhiltbrand@phillynews.com
. Read his recent work at
http://go.philly.com/
daveondemand.