Source: http://www.govexec.com/federal-news/fedblog/2012/05/gingrich-abandons-campaign-not-moon-base-idea/55556/?oref=voices-module

May 2, 2012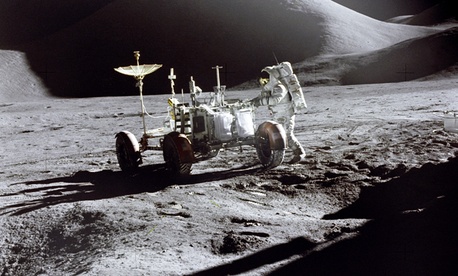 Newt Gingrich officially left the presidential race Wednesday, but he didn't back down from his commitment to seeing a U.S. base on the moon someday.
"I am cheerfully going to take back up the issue of space," Gingrich said in his announcement that he was suspending his campaign, the Atlantic Wire reported. "My wife has pointed out to me approximately 219 times, give or take three, that moon colony was not my best quote in this campaign ... but the underlying key point is real. If we're going to be the leading country in the world, we have to be the leading country in space."
"I am not totally certain I will get to the moon colony," Gingrich added. "I am certain Maggie and Robert [his grandchildren] will have that opportunity should they choose to take it."